Get the Best Holiday Planned by Experts
Best Travel Agency in Cochin
KERALA TOUR PACKAGES, FOR 2 NIGHTS 3 DAYS
Expecting a Kerala tourism sightseeing vacation? We Kerala honeymoon tour packages provide
the best Kerala tour and honeymoon packages for the customer. Tourists can customize their
packages according to their comfort. Kerala Tour packages. No one has a lot of vacation time
these days, therefore the 2 nights/3 days package is an attempt to fit the universe of joys into
such a little amount of time. Take part in a variety of activities in a short amount of time. For 2
Nights 3 Days? Choose one of our 100+ Kerala tour packages if you want to live similarly and
experience the culture of Kerala. No matter what your budget, from modest to lavish, our Kerala
excursion programs will meet your needs. package tours to Kerala You can test this offer and
comment on the website's changes. You can save it online once it has been produced to your
specifications. Couples Travel Packages In Kerala Finding the best cost is made possible by
Best Travel Agent in Cochin, who covers all hotels, including Stansted
Day - 1 : Arrival Cochin - Munnar
Kochi to Munnar (140 KMS – 04 Hours drive) 
Munnar (130 km/ 3.30 hr). Throughout the journey enjoy beautiful streams small water falls,
Rubber, Pepper cardamom and Tea plantations and thick forests, God has blessed his own
country with incomparable beauty – to have everlasting memory of your days in Kerala. On Your
Kerala tours starts on arrival at Cochin airport/Railway station; you will be meeting our
representative and will transferto arrival at Munnar check into Hotel. Overnight stay at Munnar
Munnar Places to visit:- Cheeyapara Waterfall Valara Waterfalls .
Day 2 - Munnar Local Sightseeing Tour
Munnar Local Sightseeing 
After breakfast, we take you for a full day sightseeing trip of Munnar, watch beautiful mist kissing
romantic green meadows- mind-blowing hills sleeping under the green carpet. Overnight stay at
Munnar. Munnar Places to visit:- Mattupetty Lake & Mattupetty Dam: 10km from Munnar,Mattupetty Lake and Dam is a beautiful picnic spot with the panoramic view of the tea plantations
and the lake. .Munnar Tea museum & Tea factory: This museum remains open from 10 AM till 4
PM every day, closed on Monday. There is a fee of 75/- INR ticket fee per head for entrance
Blossom Park: Beautiful gardens with rare varieties of plants and flowers, shady trees. Munnar
Elephant Ride: Munnar is well known for elephant rides. It costs approximately 100 INR to 450
INR per person Rajamalai Eravikulam National Park: See Nilgiri Thar – an endangered species of
mountain goats, rolling grasslands and sholas, spread over 97 sq km in the Rajamalai hills, rare
flora and fauna, Atlas moth (largest in the world), The entry fees are approximately 60 INR per
person
Day 3 - Departure Transfer
 Departure Transfer (03Â1⁄2 Hrs) After breakfast check out from theHotel and drive to Cochin Airport / railway station (depend on your departure place) for your flight / train back home, feeling contented about a wonderful holiday you spent in the God's Own Country.
Hotel Info 2 Nights Munnar At Wood Resort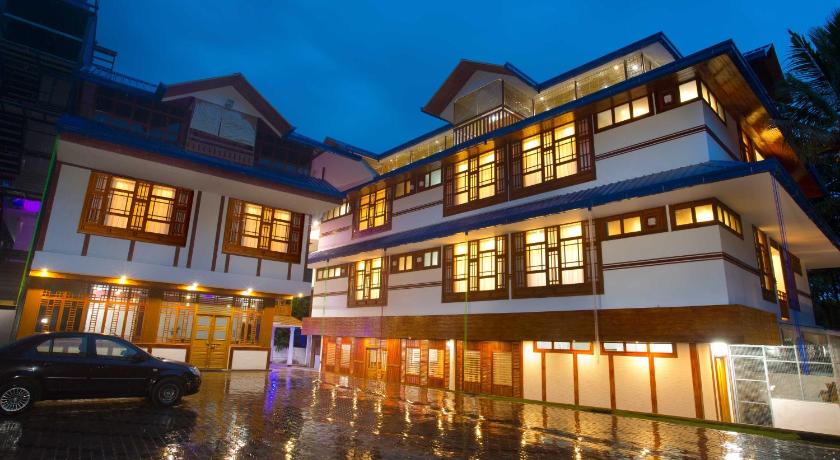 Munnar At Wood Resort Breakfast Complementary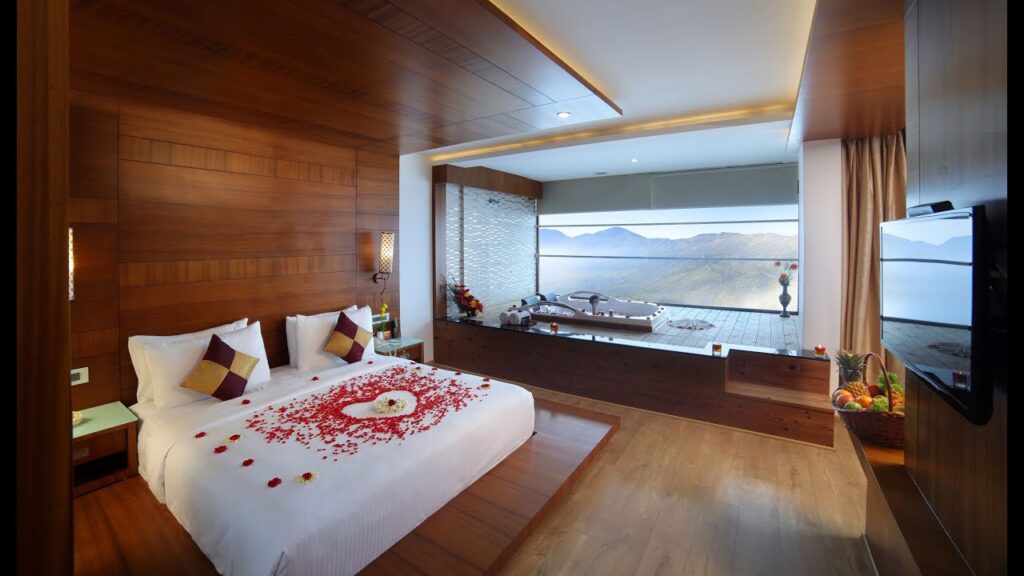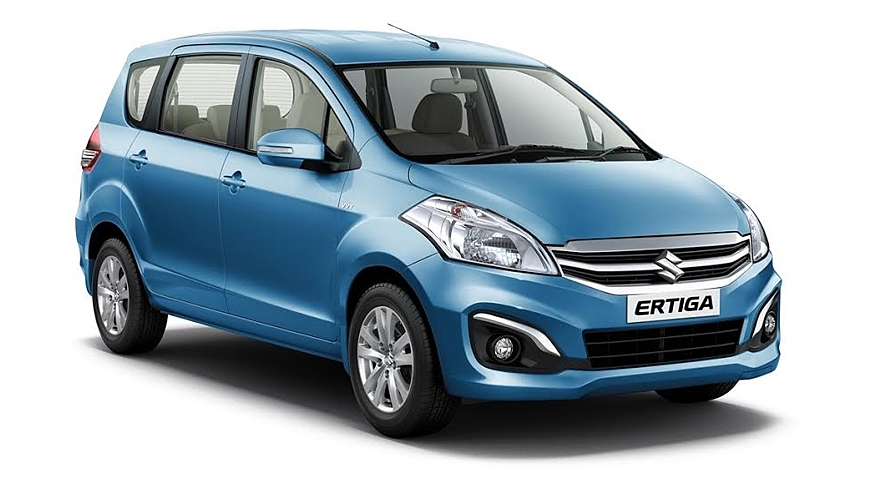 Pickup & Drop Local Sightseeing As Per Itineary included
Kerala is best when explored in the winter season. The summers in Kerala are too hot for comfort and hence it is best to be avoided. Also, the main monsoons keep the state wet all throughout the season. Although it can be a beautiful amalgamation of scenic views, it becomes difficult to explore outdoor activities during the monsoons.2 Nights, 3 Days Packages for kerala Affordable Packages – Kerala Tourism
So the best time definitely is during the winter season. One can enjoy adventure activities, go boating and trekking and all this while being comfortable.
POPULAR KERALA HOLIDAY PACKAGES
PACKAGE NAME

PRICE

NIGHTS

Amazing Kerala Budget Tour 3 star per person

Best Magical Kerala Tour 4 Star Resort

Exotic kerala Tour 5 Star Resort
Kerala Package from Mumbai

Kerala Package from Surat

Kerala Package from Nagpur

Kerala Package from Mysore
Kerala Package from Trivandrum

Kerala Package from Bangalore

Kerala Package from Jaipur

Kerala Package from Goa
Kerala Package from Hyderabad

Kerala Package from Lakshadweep

Kerala Package from Karnataka

Kerala Package from Kolkata
TOP CITY WISE TOURIST PACKAGES
KERELA PACKAGES BY RELATED SERVICES
KERELA TRAVEL BY DURATION
Kerala tour for 3 Nights/ 4 Days
Kerala tour for 7 Nights/ 8 Days
Kerala tour for 4 Nights/ 5 Days
Kerala tour for 8 Nights/ 9 Days
Kerala tour for 5 Nights/ 6 Days
Kerala tour for 9 Nights/ 10 Days
A name that evokes a strong desire for new experiences, Kerala is one of the most desirable places in the world to get away from it all! Rich sea shores, calm backwaters, elaborate houseboats, flowing waterfalls, evergreen ranches, provincial family homes, transcendent peaks, varied untamed life, captivating movement, rich culture or even sheer wonders; Just consider one, Kerala tour packages will fulfill everything you could wish for! One state, multiple feelings; Indeed, that is the appeal of the
and the appeal that guests can discover in Kerala. Book Kerala, the travel industry teams up to find its unspoiled excellence, embark on a riot of diversity, explore Mother Nature's unexpected but priceless treasures and pack more with your loved ones!
KERALA TOUR & KERALA TOUR PACKAGES
Can you imagine a destination that can reinvigorate your life and inspire you to break through all man-made barriers? Or do you know a destination where the endless ocean meets still backwaters, where cultures greet you in the most humble way, where traditions unite everyone and usher in harmony in the surroundings. If you're having trouble finding the answers, come explore a piece of heaven on earth with us!
Enjoy houseboat stays, rediscover history, fall in love with backwaters, tantalize your taste buds with authentic culinary delights and much more with our Kerala vacation packages. Whether you're a beach bum looking to rejuvenate with Ayurvedic massages and spa therapies, planning a romantic getaway amidst the misty mountains or just letting out your inner virus, our handpicked Kerala tour packages will make a dream come true. True experience in God's own country!