Get the Best Holiday Planned by Experts
Best Travel Agency in Cochin
PLACES TO VISIT KERALA TOUR ITINEARY
Visit Places in Kerala Kerala Holiday, a Kerala tourism accredited Tour Company is considered the best Kerala tour
operator with more than two decades of expertise in organizing Kerala tours. Countless guests
have traveled with Kerala Holidays during the span of more than two decades. Our tour
consultants are experts to advise the most spectacular sightseeing places every tourist should
visit and the best shopping spots. Plan your Kerala trip from the array of Kerala tour packages
option we offer, you could also customize the tour itinerary as per your need and budget.
Kerala Holidays offer packages for every kind of Kerala tourism plan, whether it is you're your
family, honeymoon, pilgrimage visit, cultural tour, Ayurveda package, or adventurous trip.
Our travel executives have profound experience in planning Kerala tours and executing the
perfect Kerala holiday itinerary for our guests. We adhere to all government regulations and
follow strict safety procedures to provide our clients with high-quality services. We never
compromise on quality. The striving attitude for excellence has made us a true leader in KeralaVisit To Kerala Tour Itineary 
You will be met by the Kerala Honeymoon Tour Packages team at the Cochin airport or railway
station, and you will then be driven to your hotel in Cochin. After checking in and relaxing for a
while, you can visit nearby attractions such as the Dutch Palace (closed every Friday), Jewish
Synagogue (closed every Friday and Saturday), Jews Street, St. Francis church, Chinese
fishing net, Lulu Mall, Fort Kochi Beach, and Marine Drive. Cochin Locations to visit: – Jewish
Synagogue: On Fridays and Saturdays, it is still closed. The visit will take place between the
hours of 9:00 and 12:00 and 15:00 and 17:00. at Holland Palace. Fridays are still a closed days.
The visit will take place from 10:00 to 17:00. St. Francis Church: This church was the first one
that Europeans constructed in India. Vasco da Gama, a Portuguese trader who traveled to India
from Europe by ship, became ill on his third trip to Kerala and passed away there. Chinese
Fishing Nets: Cochin Fort Kochi Beach is the only place to find Chinese fishing nets
You will be met by the Kerala Honeymoon Tour Packages when you book your trip with Kerala
Honeymoon Tour Packages. We Kerala Honeymoon Tour Packages are the best campaign for
your trip.
Munnar is 140 km from Kochi, and the trip takes 4 hours. (130 km/ 3.30 hr) Munnar Enjoy the
lush forests, rubber, pepper, cardamom, and tea plantations, as well as the picturesque streams
and little waterfalls along the way; God has graced his own land with unrivaled beauty. Kerala
will live in your memory forever. Your Kerala tours begin when you arrive at the Cochin airport or
railway station. The staff from Kerala Honeymoon Tour Packages will meet you there and drive
you to your accommodation in Cochin. Kerala Honeymoon Tour Packages transfer to hotel
check-in at Munnar after arrival. Stay the night in Munnar Tour of Munnar Visit Cheeyapara
Waterfall and Valara Waterfalls, among other places.
Munnar Local Sightseeing Tour
Local Sightseeing in Munnar After breakfast, We Kerala  Tour Packages take you
on a full-day tour of Munnar where you may view stunning mist kissing lovely green meadows
and breathtaking hills dozing beneath a blanket of greenery. Stay the night in Munnar. Visit
Mattupetty Lake and Mattupetty Dam, which is 10 kilometers from Munnar and makes for a
lovely picnic location with a panoramic view of the lake and tea fields. The Munnar Tea Museum
& Factory is open daily from 10 AM to 4 PM but is closed on Mondays. Blossom Park has lovely
gardens, uncommon plants and flowers, and shady trees. Elephant Ride in Munnar: Munnar is
renowned for its elephant rides. Per person, it costs between 100 and 450 INR. Rajamalai Nilgiri
Thar, an endangered type of mountain goat, rolling meadows and sholas, unusual flora and
animals, the Atlas moth, and more are all found in the 97 sq km Eravikulam National Park
(largest in the world), The cost of admission is roughly 60 INR per person. We Kerala
Honeymoon Tour Packages are the best Kerala tour and honeymoon packages, and providers.
We Kerala Honeymoon Tour Packages have a good package for Thekkady to Munnar.
Kerala Honeymoon Tour Packages provides the best packages on Munnar to Thekkady Tour.
our team Kerala honeymoon packages support you throughout your journey.
Thekkady to Munnar Thekkady (Periyar) Locations to visit: The Periyar Wildlife Sanctuary is one
of the greatest sites to see wild animals, according to Thekkady Wildlife Boating. Each individual
must pay 150 INR for boating. Thekkady Spice Garden: Thekkady's spice farms are a major
magnet for tourists from around the globe. Each person must pay 100 INR to enter. The
Kathakali Show is a traditional dance drama from Kerala. The cost of admission is roughly 200
INR per person. The martial art of Kerala is known as kalarippayattu. The cost of admission is
roughly 200 INR per person. Jeep Safari in the Jungle: The Jeep Safari to Gavi is the main
off-the-beaten-path location perfect for wildness. Each person will spend around 1500 INR,
including dinner. Each person will spend around 1500 INR, including dinner. Thekkady
Ayurvedic Body Massage: Thekkady gives you the chance to enjoy a top-notch, all-natural body
massage. The price of the package is 1500 INR per person. Enjoy the breathtaking Munnar hill
station, which features picture-perfect scenery of verdant rolling hills and serene valleys. The
only sound to be disturbed by the sound of birds is the cascading water from the numerous tea,
coffee, and spice plantations that are irrigated by the mountain streams and waterfalls. The
Periyar Fauna Sanctuary in Thekkady provides a fantastic opportunity to see the wildlife for
which this region of Kerala is known. Put on your binoculars and start exploring; for the more
daring, boating and cycling are available. For a more leisurely pace, go on foot with a tour
guide. Your final stop is a houseboat trip and overnight stay in Alleppey, giving you the chance
to see Kerala's famed inland waterways.You can't help but be enthralled by this pristine and
stunning region of India because it has something to offer everyone.
Thekkady to Alleppey Tour
Houseboat from Thekkady to Alleppey
Thekkady to Munnar Travel packages is available from Kerala Honeymoon Tour
Packages. The best tour packages on the Munnar to Thekkady route are offered by
Kerala Honeymoon Tour Packages. Our crew will be there for you the entire way with
Kerala Honeymoon Packages.
Houseboat in Alleppey: After breakfast at 08:00 hours, check out of the hotel, and at
12:30 hours, check into the houseboat. On the houseboat, the rest of the day is free
time. As the boat travels through the quaint, tranquil backwater canals, take a seat back
and unwind. Away from polluting cities and frantic crowds, enjoy your lunch, evening
tea, or coffee with snacks, dinner, and a relaxing evening on the sundeck. The only
disturbances will be the occasional sparkle of a star or a fish diving past you to wave its
tail in greeting as it emerges from the lake. Spend the night on a houseboat. These are
two of Kerala's most well-known and stunning tourist destinations. Even though they are
both well known for their weather, culture, cuisine, and natural beauty, each of these
elements is completely distinct to each of these cities. Periyar National Park and Periyar
Lake, where you may go boating and have the possibility to observe exotic animals including tigers, elephants, bears, jackals, and the Malabar Giant Squirrel, are what
make Thekkady famous.
On the other side, Alleppey is renowned for its serene and beautiful backwaters. You
may simply rent a lovely houseboat while you're here and go cruising on that small,
amber-colored river beneath the swaying trees. Your trip to Thekkady, subsequent travel
from Thekkady to Alleppey, and subsequent vacation in Alleppey will be nothing short of
spectacular! 
Kovalam To Alleppey (04 HRS 30 MIN, 160 KM)
You will go immediately to Kovalam after breakfast. Register at the hotel. Ashoka Beach,
Howrah Beach, and lighthouse beach are included in the after-sightseeing. Lovely coconut
palms encircle the fine, golden sand at Kovalam beaches. Stay the night in Kovalam.
Sri Padmanabhaswamy Temple, Trivandrum
We Kerala Honeymoon Tour Packages have a good package for temple visits.
Kerala Honeymoon Tour Packages provides the best Kerala packages for temple visits.
It is stated that Balarama paid a visit to this temple and offered sacrifices to the Lord in
accordance with the Bhagavad Gita. Many travelers come here in search of the Lord's
blessings. Another crucial point is that there is a strict clothing code that visitors must adhere to
in order to enter the temple. We provide the best-customized Temple Tour Packages available.
Sree Padmanabhaswamy Temple, one of the 108 Divya Desams, is situated in
Thiruvananthapuram, Kerala's capital. The temple, which has a gold-plated exterior, is solely
accessible to believers of Hinduism. The Padmanabhaswamy Temple, which is dedicated to
Lord Padmanabha, one of the avatars of Lord Vishnu, is one of the main locations for Vaishnava
devotion according to Vaishnavism's dharma.
The Padmanabhaswamy temple is a well-preserved ancient structure that was created as a
duplicate of the Adikesavaperumal Temple in Thiruvattar. Devotees say that this temple has
been around since the first day of the Kali Yuga, or 5000 years ago, despite the fact that its
beginnings are still unknown. The Bhagwad Gita also makes reference to the
Padmanabhaswamy Temple.
According to the scripture, Balarama, Lord Krishna's elder brother, frequently visited the temple,
took a bath in the Padmatheertham, and offered several offerings to the local deity.
Kovalam To Trivendrum Sightseeing Tour
Travel from Kovalam to Trivandrum (35 MIN, 18KM)
We Kerala Honeymoon Tour Packages have a good package for Kovalam to Trivandrum.
Kerala Honeymoon Tour Packages provides the best packages from Kovalam to Trivandrum.
our team Kerala honeymoon packages support you throughout your journey.
After breakfast, you will travel to Trivandrum. You can choose to take a tour of the city or stay at
Kovalam Beach until dusk. Sightseeing stops along the way include Sree Padmanabha Swami
Temple, Kuthiramalika Palace Museum, The Napier Museum, Sree Chithra Art Gallery,
zoological park, and science, and technology museum, and more. Stay the night in Kovalam. All
tour packages are at an affordable cost. Kovalam, a city with four sand beaches, is one of
India's top surfing locations. It is 16 kilometers from Kerala's capital, Thiruvananthapuram.
There appears to be something for everyone in this lovely coastal town. Before India's
independence, Kovalam was a peaceful fishing village. However, when the hippies moved there
and started throwing wild parties, the village became a popular tourist attraction. Today,
Kovalam is a popular tourist destination noted for its many yoga resorts and ayurvedic
therapies. For a rejuvenating experience, tourists are drawn to activities like meditation and
herbal body toning. If you want to visit the town, you should read the following information,
which will show you how to get from Trivandrum to Kovalam using the various transportation
options: – Air travel from Trivandrum to Kovalam is available at the 14-kilometer-distance
Trivandrum International Airport, which serves both cities. As a result, there is no way to fly from
Trivandrum to Kovalam. Train from Trivandrum to Kovalam: Kovalam is 12.6 kilometers from
Trivandrum Central Railway Station, where the two cities also share a rail transportation service.
As a result, it is also not possible to take the train from Trivandrum to Kovalam. Kovalam to
Trivandrum By Road: Kovalam and Trivandrum are separated by 20 kilometres. Either
self-driving or cab services are options. It takes between 30 and 45 minutes and is the best way
to get from Trivandrum to Kovalam.
Numerous public and private buses also travel to and from the town
Places to Visit in Kanyakumari
These honeymoon packages are affordable cost in Kerala Honeymoon Tour Packages.
Kanyakumari: Upon arrival, check in at the hotel. As nighttime approaches, continue for a
neighboring sightseeing excursion. At the southernmost point of the Indian subcontinent,
Kanyakumari commemorates the spot where the pioneering mystic Swami Vivekananda spent
days introspecting on a stone off the coast. Some of the popular tourist destinations in
Kanyakumari include Padmanbhapuram Palace, Devi Kanyakumari Temple, Vivekananda
Memorial, Suchithram Temple, Gandhidham, and Trivenisagam. All spots are chosen according
to the beauty and tourism facility. The southernmost point of India is located near the Tamil
Nadu coastal town of Kanyakumari, which is why it is often referred to as "The Land's End." It is
known for its beaches, tall coconut palms, forts, waterfalls, and lush hills and is encircled by
three seas: the Bay of Bengal, the Arabian Sea, and the Indian Ocean. Discover the top spots to
visit in Kanyakumari, including the pristine beaches, breathtaking waterfalls, majestic temples, and strong forts. All types of travelers can choose from among the many Kanyakumari travel
packages that Kerala Honeymoon Tour Packages has to offer.
There are a lot of beaches for you to explore here with miles of beachfront where you can
unwind by the waves, watch the sunset, set up picnics, swim, gather seashells, and more! The
area's natural beauty is further enhanced by the numerous cascading waterfalls, which are great
for trekking, swimming, picnics, and nature observation. A few examples of these waterfalls
include the Courtallam Falls, Thirparappu Falls, and Vattaparai Waterfalls. Temples in
Kanyakumari, known for their exquisitely ornate architecture, are found among coconut palms or
close to beaches and are popular with both locals and visitors. Kanyakumari is frequently
combined with locations like Pondicherry, Madurai, and Rameshwaram to give visitors a taste of
South India. In these locations, you can visit stunning beaches, temples, and cascading
waterfalls as well as take part in adventure activities, watch cultural performances, and, of
course, eat delectable South Indian cuisine. The Kanyakumari tour packages from Kerala
Honeymoon Tour Packages are reasonably priced, completely customizable, and great for trips
with friends and family. 
Places to Visit in Kanyakumari
Vivekananda Rock Memorial:
The stunning Vivekananda Rock Memorial is situated on a small island off the coast of
Kanyakumari, with the beautiful Indian Ocean serving as its backdrop. On the island near
Vavathurai where Vivekananda acquired enlightenment, this statue was erected in the year
1970. The Rock Memorial, which includes the Shripada Mandapam and the Vivekananda
Mandapam, is located on one of the two nearby rocks that protrude out into the Lakshadweep
Sea.
Thiruvalluvar Statue:
This monument, which is erected in honor of the great poet and philosopher Thiruvalluvar, rises to a
towering height of 133 feet and rests on a 38-foot pedestal. The 38 chapters of virtue in Thirukkural
are represented by the height of the pedestal. Tirukkural, a revered text in Tamil literature, was
written by Thiruvalluvar, a famous figure in the world of literature. There is a temple on the statue's
grounds that makes it a charming place to meditate.
Sunset Point: At India's most southerly point, viewing the sunset is breathtaking. The Indian Ocean,
Arabian Sea, and Bay of Bengal all meet in Kanyakumari. You can only watch the dawn and sunset
at the same location in one site in all of India.
Kanyakumari Beach: The Bay of Bengal, the Indian Ocean, and the Arabian Sea meet at the
confluence of Kanyakumari Beach, which is known for its stunning beaches with ever-changing
colors. Despite the colors fluctuating with the season and the weather of the day, the water of the
three seas does not mix and can be distinguished as turquoise, deep blue, and sea green. Due to
There is a rock-cut cave there as well as beautiful white sand beaches. Additionally, it contains a
shrine honoring Vinandhara Dakshinamurti. An aquarium for aquatic life is also present. About
Poovar Tourism: Poovar, a small town in Kerala's Thiruvananthapuram district, is sometimes
referred to as a fishing community. Sand beaches, large backwaters, and wide expanses of
greenery are what draw tourists to Poovar, making it a haven for environment enthusiasts. If
you're considering visiting, search through honeymoon packages and various Poovar vacation
packages to find the greatest offers!
Some of the fascinating activities you can engage in during your trip include rock climbing,
boating, trekking, rappelling, hiking, parasailing, etc. For a comfortable stay, Holidify's Poovar
vacation packages provide lodging in five-star hotels, guesthouses, and resorts close to
beaches and in the middle of nature. Don't forget to eat some of these as well, of course.
Poovar Beach is one of the most well-known sights to see in this area. It can only be reached by
water taxi and is flanked by large coconut trees and beautiful sand. Poovar is a serene area with
a reputation for fishing; it is great for relaxation and nature photography but not for water sports.
Don't forget to visit Vizhinjam, a fishing harbor where the pier is lined with various brightly
colored boats.
The artificial Thirparappu Falls is a captivating sight. The adjacent Fishing Village is a great
place to learn about the value of fishing in the area; numerous cruises take you there. Although
there aren't many chances to go shopping, there are a few stores that sell things like jewelry,
carpets, and shoes. Poovar Beach is one of the most well-known sights to see in this area. It
can only be reached by water taxi and is flanked by large coconut trees and beautiful sand.
Poovar is a serene area with a reputation for fishing; it is great for relaxation and nature
photography but not for water sports. Don't forget to visit Vizhinjam, a fishing harbor where the
pier is lined with various brightly colored boats.
Poovar travel packages usually include stops in places like Kovalam, Alleppey, and Trivandrum
for a truly South Indian experience. Kovalam also referred to as the "grove of coconut trees," is
well-known for its beach, Kovalam. The Vizhinjam Lighthouse, the Thiruvallam Parasurama
Temple, the Kovalam Art Gallery, Halcyon Castle, the Karamana River, etc. are also nearby.
Poovar travel packages usually include stops in places like Kovalam, Alleppey, and Trivandrum
for a truly South Indian experience. Kovalam also referred to as the "grove of coconut trees," is
well-known for its beach, Kovalam. The Vizhinjam Lighthouse, the Thiruvallam Parasurama
Temple, the Kovalam Art Gallery, Halcyon Castle, the Karamana River, etc. are also nearby.
A visit to the nearby city of Alleppey, where you may spend some time floating around on the
backwaters on opulent houseboats and having a delectable supper or an overnight stay, is a
must for anyone traveling to Poovar. On the other hand, Trivandrum is known for its lush
surroundings and has places to visit such as the Padmanabhaswamy Temple, Ponmudi Hills,
Varkala Cliffs, etc. You may choose from a variety of Poovar tour packages on team Kerala
honeymoon packages; they are all completely customizable, reasonably priced, and great for
both single and group travelers. Choose the option that best suits you right away, and prepare
for a journey to remember
POPULAR KERALA HOLIDAY PACKAGES
| PACKAGE NAME | PRICE | NIGHTS | |
| --- | --- | --- | --- |
| Amazing Kerala Budget Tour | | | |
| | | | |
| Exotic kerala Tour ( Leisure Tour) | | | |
| Offbeat kerala Family Package | | | |
| Kerala Hills Backwater Beaches | | | |
| PACKAGE NAME | PRICE | NIGHTS | |
| --- | --- | --- | --- |
| Through the Hills and Backwaters | | | |
| Beaches and Backwaters of Kerala | | | |
| Enchanting Hill Stations Tour | | | |
| | | | |
| Beach Excursion of Kerala | | | |
Munnar – Thekkady – Alleppey Tour 
Cochin – Munnar – Thekkady – Alleppey 
Munnar – Thekkady – Alleppey – Kovalam 
Rejuvenating Family Kerala Tour
Munnar – Thekkady – Alleppey – Kovalam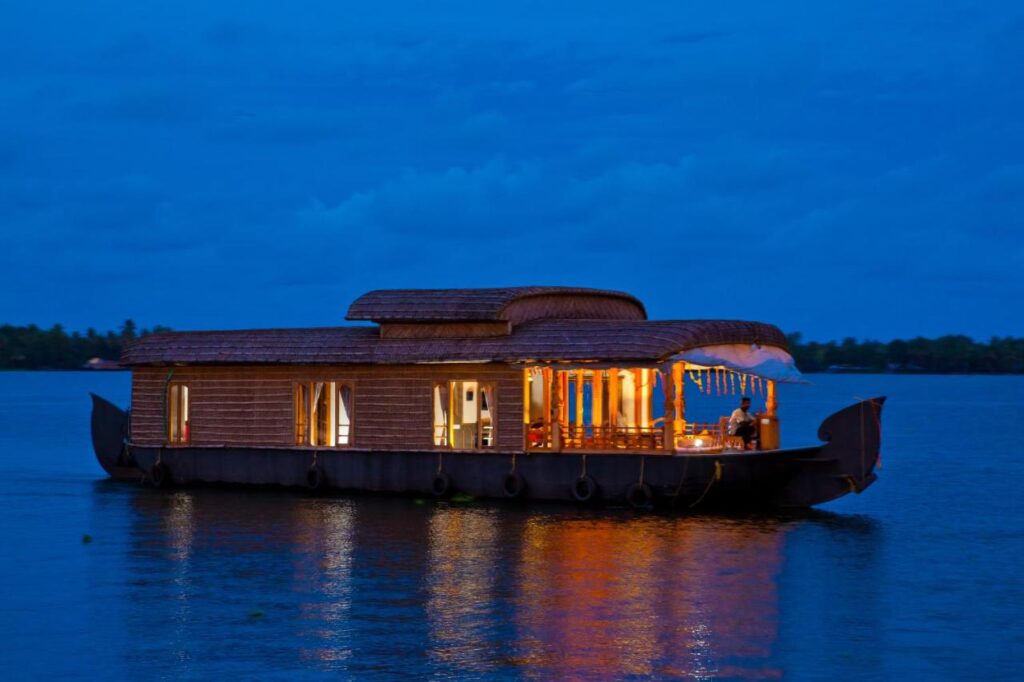 Cochin –Munnar – Thekkady – Alleppey –Kovalam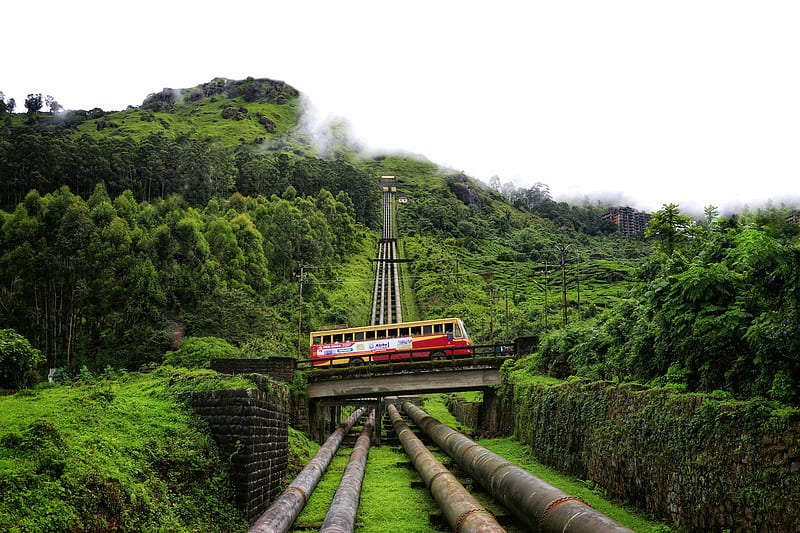 Exotic Family Tour Kerala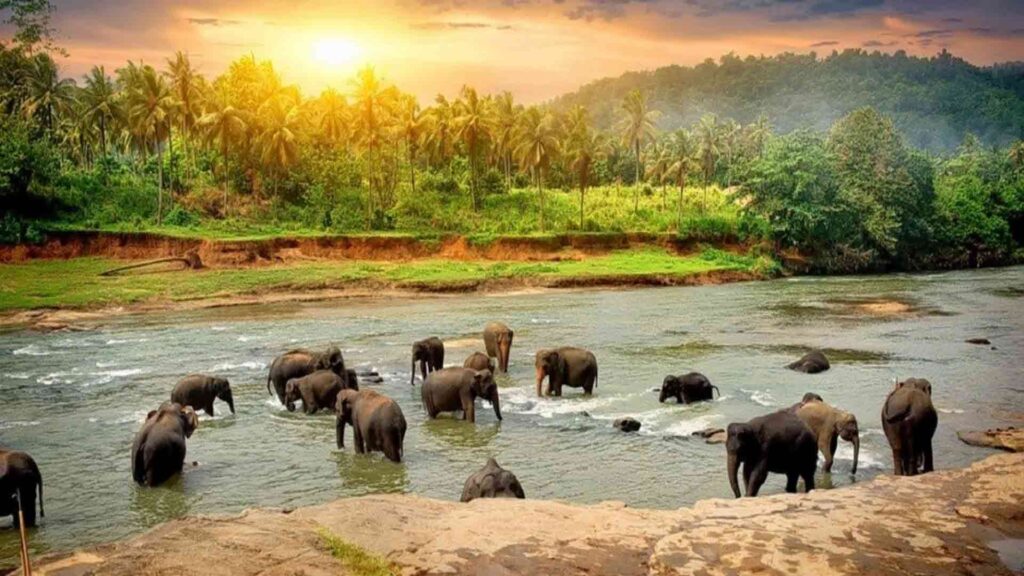 Cochin –Munnar – Thekkady – Alleppey –Kovalam – Kanyaumari
EXPLORE THE LAND OF KERALA
Kerala Package from Mumbai

Kerala Package from Surat

Kerala Package from Nagpur

Kerala Package from Mysore
Kerala Package from Trivandrum

Kerala Package from Bangalore

Kerala Package from Jaipur

Kerala Package from Goa
Kerala Package from Hyderabad

Kerala Package from Lakshadweep

Kerala Package from Karnataka

Kerala Package from Kolkata
TOP CITY WISE TOURIST PACKAGES
KERELA PACKAGES BY RELATED SERVICES
KERELA TRAVEL BY DURATION